About Us
Joseph AbouMoussa, MD
Dr. Joseph Aboumoussa is an experienced, highly trained plastic and reconstructive surgeon, based in Beirut, Lebanon. His academic journey as well as his 20+ years of experience and expertise have made himself one of the most highly-regarded plastic surgeons in the country. His techniques and natural looking surgical results have gained acclaim from his patients in France, Lebanon and the Middle East.
20 years of experience and expertise
His academic journey
Dr. Aboumoussa studied at the Faculty of Medicine of Tours, a renowned medical university in France, where he obtained his doctoral in 1997. He then began his medical journey at the Regional University Hospital Center of Tours, where he was appointed chief of Plastic Surgery for four years.
In 2001, Dr. Joseph took the decision to move back to his home, Lebanon, where he continued on and developed his own private practice, which offers cosmetic and reconstructive plastic surgery. Since 2008, Dr. Joseph is Chief of the Plastic Surgery Department at the Saint Joseph Hospital in Dora, Lebanon.
Dr. Joseph is a strong advocate of minimal treatments that produce natural-looking results. Although his plastic surgery transformations are stunning, Dr. Aboumoussa's true passion is for creating "invisible" plastic surgery results and enhancing his patients' natural beauty.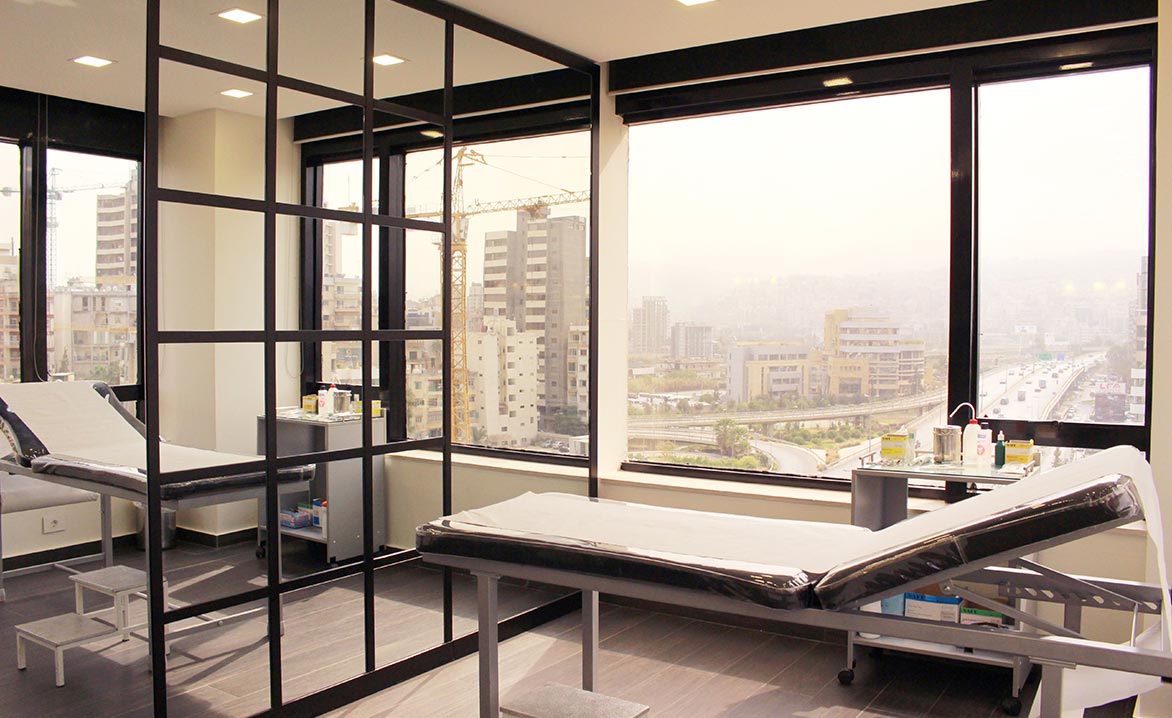 Dr. Joseph Aboumoussa is affiliated with top medical schools and hospitals in France and Lebanon. He has participated in authoring several peer-reviewed articles on reconstructive surgery and has been called upon to lecture on surgical techniques.
He has also been featured in the media on several occasions to promote greater understanding of cosmetic surgery, notably on the Lebanese TV stations MTV Lebanon and LBCI.
Dr. Joseph is also certified by and an active member of both the French and Lebanese Boards of Plastic Surgery.
A little bit more about
The Consultation
During your initial consultation with Dr. Joseph, you will have the opportunity to discuss your cosmetic goals as well as any questions or concerns you may have. Dr. Aboumoussa will evaluate you as a candidate for your desired surgery and make recommendations on how to proceed. Once Dr. Joseph understands your goals, he may suggest alternative or additional treatments.
You will need to disclose your full medical history (past surgeries and previous cosmetic procedures). Be sure you tell him about any drug or alcohol use.
Also, please bring a current list of any medications and supplements that you take to the consultation and inform him of any medical condition or drug allergy. If you have any spiritual or religious requirement before, during, or after your procedure, inform Dr. Aboumoussa.

Based on your goals and physical characteristics, Dr. Aboumoussa will then share recommendations and information with you, including:
An approach to your surgery, including the type of procedure or combination of procedures;
The outcomes that you can anticipate;
Your financial investment in the procedure;
Associated risks and complications;
Options for anesthesia and surgery location;
What you need to prepare for your surgery;
What you can expect to experience after your surgery.
The goal of Dr. Joseph is to help you achieve the most beautiful and natural-looking results, and to make your surgical experience as easy and comfortable as possible.